CCHS PO Box 811, Chester, SC 29706
Phone: 803-385-2332
email: ccmuseum@truvista.net
The Land between two rivers was divided by The
Great Warrior Trading Path
(a.k.a. Occanechi
Path, The Path to the Catawba, the Catawba Road, Indian Trading Path, Warriors' Path
, etc.) eventually became part of the Great Philadelphia Wagon Road,
which went right over the top of the hill in the city of Chester, SC. The Saluda Gap Road, another major path also crossed the Indian Trading Path here in Chester County.
Chester County, South Carolina had its beginning in 1750 when the Scots-Irish from Pennsylvania and Virginia made their way into the area, settling on Rocky Creek and Fishing Creek. The County was originally part of Craven County, a large region which encompasses much of the Upcountry of South Carolina. In 1785 the state was divided into 37 judicial districts and Chester County came into existence. The first court in the area was held at Walkers, now known as Lewis Turnout in 1776. The present courthouse in the town of Chester was the third in town and was built in 1852.
LANDSFORD CANAL STATE PARK
A true step back in time in an area steeped in Chester County History! Home to one of two locations for Rock Shoals Lily in the United States, the park is one of the most popular day trips in the area. Landsford Canal was built in Chester County to bypass the rapids on the Catawba River using slave labor between 1820 and 1825.
Chester State Park
One of 17 Civilian Conservation Corp camps set-up throughout the State of South Carolina. The Chester State Park was one of the only parks created by all black corpsmen and was established on the property of W. Carlisle White. The park hosts a wonderful lake for fishing, hiking trails, and accomodations for camping.

The Chester County Historical Society is dedicated to the preservation of Chester County history, and in promoting historical tourism by displaying the artifacts, and the history of, Chester County, South Carolina. Come Visit: We have reference materials as well as Historic and Local Tourism information available.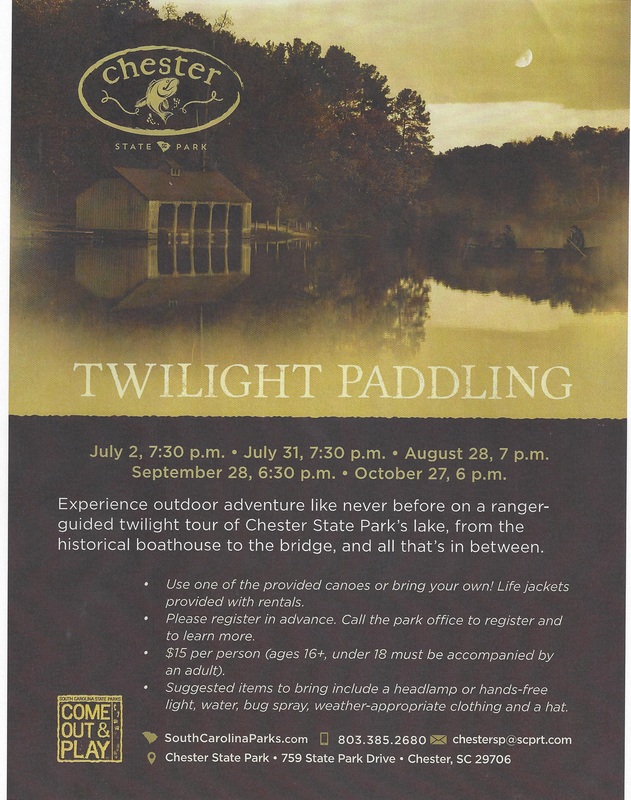 The Herbert and Anna Lutz Foundation has awarded a generous grant to the Chester County Historical Society for the purpose of replacing our scanners and to purchase a new large format printer. We are thankful for this generous support!
---